Dear Joe Jonas,
While I wholeheartedly approve of (and encourage) your flagrant disregard of shirts, I mustache you a question and I cannot, in good conscience, shave it for later.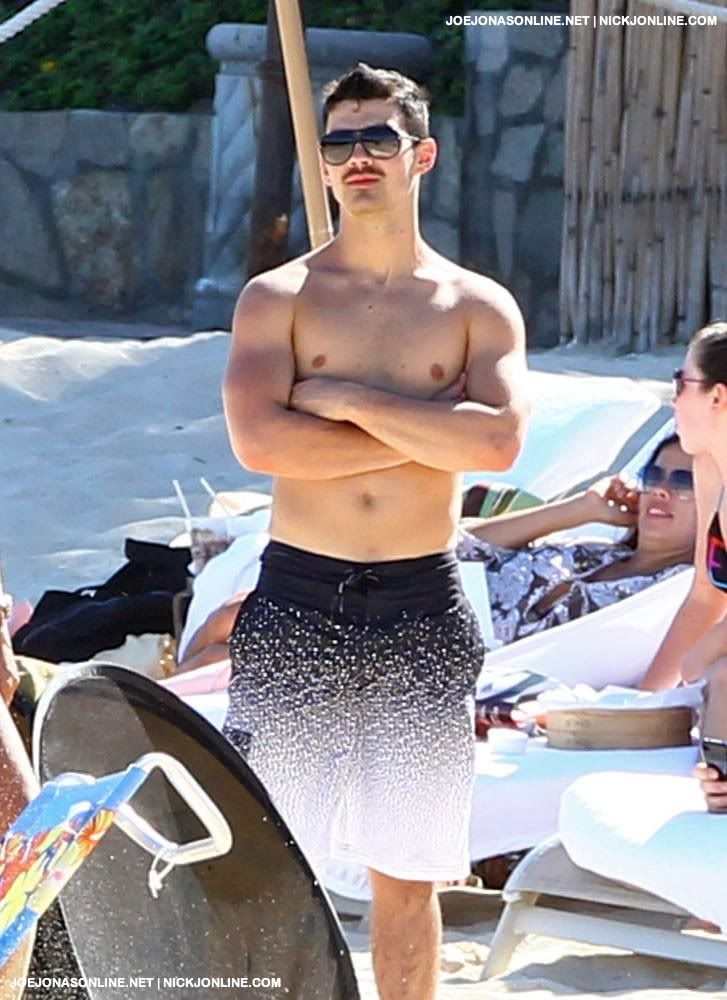 Full size under the cut
What the devil is going on here?
Now, don't get me wrong. You've rocked facial hair in the past (case in point, my icon) and I adored it, but dude, a mustache? No. Please shave it off, and while you're at it, could you grow your hair back? Please?
Keep doing what you're doing with the shirtlessness though, unf.
( More pics of Joe's fabulous chest behind the cut in their original, full size glory, unf )
But seriously. That mustache, Joseph. Whyyyyyyyy?